Custom Web Development

Technopoint Computers is a part of Effectual Technology focusses entirely on Custom Website Development,Offshore Web Content Development and Web Promotions. For bringing up client dreams to reality our Custom Web Development applications are developed to meet the specific business requirements of the client. We offer
custom website developement
combining with specific domain experience, technical expertise and an established development methodology
Website Development
TechnoPoint Computers is a professional web development company in India, which is specialized in offering end-to-end solutions for all your web related requirements and develops either a quality website or you are looking for experts who can migrate your existing website to a new technological platform.
That's why TechnoPoint Computers is committed for delivering high quality Web solutions to our customers.
Read more
Web Services
> MLM Software Development
> Matrimonial Sites
> Content Management System
> Blog design
> Custom Web Development
> Ecommerce Development
> Real Estate Portals
> Job Portals
> Social Networking Portals
About Our Services
> POS & Billing Softwares
> School Projects
> Hospital Softwares
> Onsite PC Maintenance
> Antivirus Store
Receive our Newsletter
About Us
If you are serious about your web success, we can get you there. Strategic thinking, top designers, personal attention, competitive prices, real world results - this is what TechnoPoint Computers is. As a complete web solutions company, We offer customer-oriented web design services and deliver them effectively. Our strategy for software development starts doing from research about customer business till the timely maintenance of the software..........

Read More
Technology Partner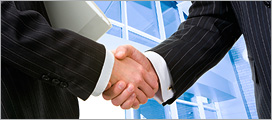 At TechnoPoint we think that MLM business is our, As a Technology Partner for Network Marketing Companies, we provide 24x7 customer support. TechnoPoint is involved in the development of MLM Software for payout calculation, MLM Websites with Admin login, User friendly interfaces,blog for networkers, SMS service at low rates. If you have some problem in existing software, even then you can also contact us.