Web Hosting India

We offer
online bulk SMS
at very affordable rate with guaranteed timely delivery of SMS
Read more

Customized Softwares
are developed specially for you and as per your requirement.
Read more

For home users we offer
Onsite PC Maintenance
service. Know moreabout our service

We Provide our Best Support to our customers. Pl Visit our testimonials section
Web Hosting Services
Special Offers
Top Web Hosting Services
TechnoPoint Computers is a web hosting company in Jharkhand which provides top rated web hosting services in India.
We have the target to provide incomparable affordable cheap web hosting services and support to our global customers without compromising the quality of the technology & service. All Web hosting packages includes fast and reliable servers, user friendly web hosting panels(CPanel & Dot Net Panel), Pre-installed scripts, best Customer support in India. Our Data Center Location is USA.
Customer Support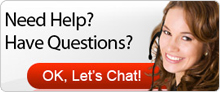 Windows Hosting & Linux Hosting
We offer reliable Shared Web Hosting services combined with competent and friendly technical support.
Our Hosting solutions are suitable for everyone, from students to professionals, a small business organization to big organizations and from beginners to technically advanced experts.
PHP Hosting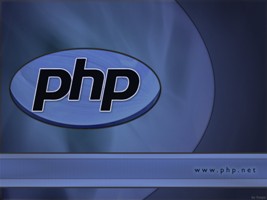 PHP Scripts are used for developing web portals. PHP programs can be hosted on Linux as well as Windows Platform. We offer cheap PHP hosting plans with MYSQL And Apache web server.
Reseller Hosting
Web hosting comes in many different flavors, but one of its most unique variations is reseller hosting. Reseller hosting is the type of hosting plan where you purchase an account and resell web space as per your choice. Our cheap reseller web hosting plans provides flexibility to create customized hosting solutions as per need of specific requirements.
OUR RESELLER PACKAGES INCLUDE
Reliable servers on Windows/Linux platform with high bandwidth
Fully branded Reseller Account with own logo and DNS management.
99.9% Hosting Uptime
Create Users/Resellers Accounts and Free Demo Accounts
Unlimited Sub Domains/FTP Accounts/Email Accounts
Unlimited MSSQL and MySql Databases
ASP.NET3.5,Classic ASP,PHP5.x
Java Hosting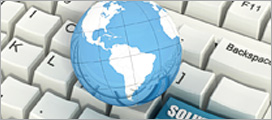 Java applications are developed in JSP and servlets with support of Tomcat/JBoss/Glassfish server. Java Applications can run on Windows and Linux Operating System. Java applications are most robust and secure. We at Technopoint Offers Java hosting Plans at very affordable rates. we also offer VPS Hosting for Java applications
Dedicated Server Hosting
Dedicated Server hosting is a premium hosting solution that provides you the total control on your applicatins installed on server. Unlike Shared Hosting, Dedicated Servers are owned and managed only by you and host only your website.
FEATURES OF LOW COST AND RELIABLE DEDICATED SERVERS
Windows 2003 Server, Windows 2008 Server, Linux Centos 5.x Server
Latest Hardware Configurations
High UP Link Port Speed and High Bandwidth
Application Installers
Dedicated Servers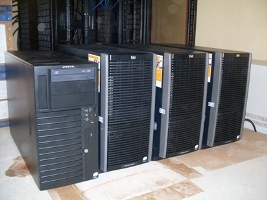 We Offer Reliable dedicated servers at affordable rates with latest hardware and software support
Virtual Private Servers
When a Web Server space is splitted into different multiple partitions in such a fashion so that each partition act as a seperate autonomous server, then this is called Virtual Private Servers. Each VPS can install different operating system, but shares the common hardware and can be booted on different operating system. VPS allows the different customers to run different applications without interfering to others.
FEATURES OF VPS HOSTING
Windows 2003 Server, Windows 2008 Server, Linux Centos 5.x Server
Latest Hardware Configurations
Unlimited Domain Hosting with unlimted sub domains
Unlimited FTP Accounts/Unlimited Database Creation
VPS Hosting