Web Hosting India

We offer
online bulk SMS
at very affordable rate with guaranteed timely delivery of SMS
Read more

Customized Softwares
are developed specially for you and as per your requirement.
Read more

For home users we offer
Onsite PC Maintenance
service. Know more about our service

We Provide our Best Support to our customers. Pl Visit our testimonials section
Web Hosting Services
Special Offers
Dedicated Server Hosting
Techno Point Offers dedicated hosting services, managed hosting, Collocation hosting in India at very affordable rates. We offer Windows dedicated server hosting and Linux dedicated server hosting.
Dedicated hosting is a special type of hosting service in which all server space and entire bandwidth is only yours. Unlike shared hosting service, you can manage your server space as per your need and install different softwares as many you want. This type of hosting is generally ideal for huge organizations and hosting resellers.
Customer Support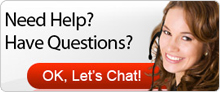 Dedicated Servers
Cheap and reliable dedicated servers in India.
WINDOWS HOSTING PACKAGES
Features
Basic Dedicated
Core 2 Duo E7400
Dual Core Xeon 3050
Quad Core Xeon
5345
Windows Server 2003
NO
YES
YES
YES
Windows Server 2008
NO
YES
YES
YES
Linux Centos Server 5.x
YES
YES
YES
YES
Control Panel
NO
YES
YES
YES
Data Center Location USA
Yes
Yes
Yes
Yes
Processor
Single Core2Duo 2.8 GHz
Single 2.13GHz (Core2Duo)
Single 2.33GHz (Clovertown)
Processor Cache
1 x 2MB
1 x 2MB
1 x 2MB
1 x 8MB

RAM

1 GB DDR2

1 GB DDR2

2 GB DDR2 667

4GB FB-DIMM Registered 533/667

Managed Server
YES
YES
YES
YES
UP Link Port Speed
10 Mbps
10 Mbps
10 Mbps
10 Mbps
Bandwidth/Mo
1500 GB
1500 GB
2000 GB
2000 GB
Primary Hard Disk
160 GB
160 GB
250 GB
250 GB
Second Hard Disk
Optional
Optional
Optional
250 GB
Control Panel Software
YES
YES
YES
YES
MS SQL Databases
YES
YES
YES
YES
My SQl Databases
NO
YES
YES
YES
FREE Setup
YES
YES
YES
YES
Price / Year
7500/-
10000/-
15000/-
25000/-