Web Hosting India

We offer
online bulk SMS
at very affordable rate with guaranteed timely delivery of SMS
Read more

Customized Softwares
are developed specially for you and as per your requirement.
Read more

For home users we offer
Onsite PC Maintenance
service. Know more about our service

We Provide our Best Support to our customers. Pl Visit our testimonials section
Web Hosting Services
Special Offers
Reseller Hosting
TechnoPoint Computers is a web hosting company which provides top rated reseller web hosting services in India. We guarantee the 99.9% hosting uptime for our Resellers
Reseller program allows you to host multiple websites, each website works in such a fashion as independent website with unlimited bandwidth, ftp accounts, email accounts, DNS management through independent hosting control panel. As a Hosting reseller, you are free to resell each account under your own brand name and charge your customers whatever you want. This allows you to have the look and feel of your own hosting company. TechnoPoint Offers Cheap Reseller hosting on both platforms (Windows Reseller Hosting India and Linux Reseller Hosting India)
Windows Reseller Hosting
We offer reseller web hosting services on Windows 2008 server with competent and friendly technical support.
OUR WINDOWS RESELLER PROGRAM INCLUDES
Support for Latest Web Technologies (ASP.NET3.5,ASP.NET 2.0,PHP5.x,ASP)
Fully branded Reseller Account with own logo and DNS management.
Hosting Control panelsView Demo
Create Users/Resellers Accounts and Free Demo Accounts
Unlimited Sub Domains/FTP Accounts/Email Accounts
MS SQL 2005,2008 Database And My SQL Database
Telephonic and Email Customer Support
Multimedia and Real Audio/Video Streaming
99.9% Hosting Uptime
PHP Hosting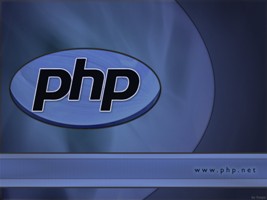 PHP Scripts are used for developing web portals. PHP programs can be hosted on Linux as well as Windows Platform. We offer cheap PHP hosting plans with MYSQL And Apache web server.
Linux Reseller Hosting
Linux Web hosting comes in many different flavors, but one of its most unique variations is Linux reseller hosting. Reseller hosting is the type of hosting plan where you purchase an account and resell web space as per your choice. Our cheap reseller web hosting plans provides flexibility to create customized hosting solutions as per need of specific requirements.
OUR LINUX RESELLER PROGRAM INCLUDE
Reliable servers on Linux platform with high bandwidth
Fully branded Reseller Account with own logo and DNS management.
99.9% Hosting Uptime
Create Users/Resellers Accounts and Free Demo Accounts
Unlimited Sub Domains/FTP Accounts/Email Accounts
Unlimited MySql Databases
Web based control Panels view demo
PHP5.x, PHPMyadmin, Apache2.2 Web Server
Java Hosting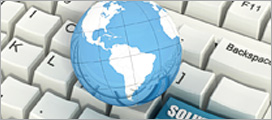 Java applications are developed in JSP and servlets with support of Tomcat/JBoss/Glassfish server. Java Applications can run on Windows and Linux Operating System. Java applications are most robust and secure. We at Technopoint Offers Java hosting Plans at very affordable rates. we also offer VPS Hosting for Java applications