Web Hosting India

We offer
online bulk SMS
at very affordable rate with guaranteed timely delivery of SMS
Read more

Customized Softwares
are developed specially for you and as per your requirement.
Read more

For home users we offer
Onsite PC Maintenance
service. Know more about our service

We Provide our Best Support to our customers. Pl Visit our testimonials section
Web Hosting Services
Special Offers
Windows Hosting
Come to the TechnoPoint and enjoy cheap windows hosting services. We offer windows web hosting with support to asp, asp.net hosting, php hosting and cheap windows reseller hosting services with free pre-installed scripts.
Windows web hosting provides the facility to publish the website on windows server. The website published on Windows Server should be developed in ASP,ASP.NET,PHP and supports database mysql,sql server amd ms access.
Customer Support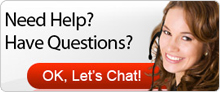 Windows Web Hosting India
We offer reliable Shared Windows Web Hosting services combined with competent and friendly technical support.
Our Hosting solutions are suitable for everyone, from students to professionals, a small business organization to big organizations and from beginners to technically advanced experts.
WINDOWS HOSTING PACKAGES
Features
Plan-1GB
Plan-5GB
Plan-10GB
Plan-20GB
Disk Space
1 GB
5 GB
10 GB
20GB
Bandwidth Allowed
10GB
50GB
Unlimited
Unlimited
Data Center Location USA
Yes
Yes
Yes
Yes
Domain Name Hosting
1
5
5
10
Host Sub Domains
10
50
Unlimited
Unlimited
MS SQL Databases
No
2
Unlimited
Unlimited
MySQl Databases
Yes
Unlimited
Unlimited
Unlimited
FTP Accounts
Unlimited
Unlimited
Unlimited
Unlimited
Email Accounts
20
100
200
Unlimited
Hosting Type
Shared
Shared
Shared
Shared
Price / Year
Contact Us
Contact Us
Contact Us
Contact Us
Standard Features with All Windows Hosting Plans
Web server IIS6.0 on Windows 2003 and Windows 2008
Hosting Control Panel Dot Net PanelView Demo
99.9% Hosting Uptime
Server Softwares ASP 3.0, ASP.Net 2.0, ASP.Net 3.5, PHP5.0, MS SQL 2005 ,MS SQL 2008, MS ACCESS
Support for CDONTS, Antivirus & Antispam
Pre-Installed Scripts DotNetNuke 4.9.0, Joomla, Community Server, PhpBB
Support of Macromedia Flash & Shockwave and Real Audio & Video Support
Windows Hosting Features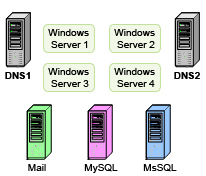 Windows Reseller Hosting India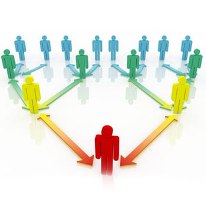 Windows hosting comes in many different flavors, but one of its most unique variations is reseller hosting. Windows Reseller Hosting is the type of hosting plan where you can resell web space. Our cheap reseller windows hosting plans provides flexibility to create customized hosting solutions as per need of specific requirements.